WHEN IT WAS REALLY "NEW" A Brief History of New Kingston
The area now known as New Kingston (highlight area) started out as the Knutsford Park Race Track. It was 85 acres of land from Knutsford Boulevard to Oxford Road where horse racing and polo matches were held. When the race track was closed down in the mid-sixties, the area remained as a large, dusty vacant lot on which learner drivers practiced.
In the 1600s Port Royal was the capital of trade and the largest residential area of the Island. In 1692 when a massive earthquake destroyed Port Royal, the settlers and residents of the area had little desire to rebuild and thus realized the value of the land across the harbour known as the Liguanea Plain.
At the time of the earthquake, there were around 8 or 9 houses on some 530 acres of land in the Liguanea Plain.
Immigrants gradually started to migrate to Kingston and it continued to grow until January 1907, when a second earthquake followed by a catastrophic fire that lead it to a sudden halt of development. Much of Downtown Kingston was destroyed. Almost 1500 people died and over a million dollars worth of property damage was incurred. Trying to recover and rebuild, people wanted to move out of the old city and they looked to the merchants who owned much of the land bordering the city. They were sitting on gold mines.
The merchants who previously lived above their business places in central Kingston, relocated to the upper circle of the Liguanea plains now known as "uptown".
There was now a need for sporting and social activities, as the business activities and persons who were considered being part of the "upper crust of society" shifted to St. Andrew.
The Knutsford Park Race Track was later purchased by a conglomerate of businessmen who envisioned this as the "city, built within a city", hence the name New Kingston.
The Liguanea club was created as a recreational and social club for the upper class in society. Located on Knutsford boulevard, the club owned over 45 acres of land including the Liguanea Park now called Emancipation Park. The Club gave the land measuring seven acres as a gift to the Jamaican Government.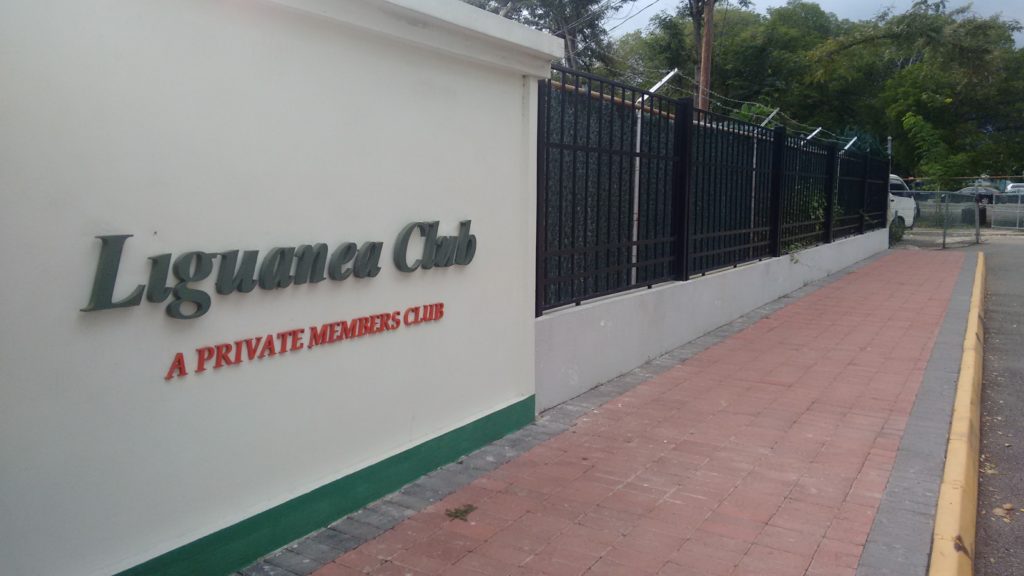 WINDRUSH BECOMES STIFF HEADWIND
Caribbean
diplomats have condemned the Home Office's treatment of many long-term Commonwealth-born UK residents as "illegal immigrants".
They have called on the UK government to resolve an immigration anomaly that has left many people being denied health services, prevented from working, and facing destitution, detention and possible deportation despite having lived in the country for decades.
At an unprecedented meeting of high commissioners from all the Caribbean Commonwealth nations, diplomats called on the UK government to adopt a more compassionate approach to individuals who arrived from Caribbean countries as children in the 1950s and 1960s and were never formally naturalised. Thousands are encountering serious immigration problems because they have no documents.
Guy Hewitt, the high commissioner for
Barbados
to the UK, said: "I am dismayed that people who gave their all to Britain could be seemingly discarded so matter-of-factly."
As preparations are made to mark the 70th anniversary of the Windrush generation of people who moved from Caribbean countries at the invitation of the British government, he said: "It is regrettable to find people who came in that era facing a struggle to remain in this country, which should be their right. It's an awful predicament.
"Seventy years after Windrush, we are again facing a new wave of hostility. This is about people saying, as they said 70 years ago, 'Go back home.' It is not good enough for people who gave their lives to this country to be treated like this."
At next week's Commonwealth heads of government meeting in London, the Caribbean nations are expected to call on the UK government to act with "urgency and compassion" to secure a permanent solution to the situation of pre-1971 undocumented Caribbean-born UK residents, who are being treated as "illegal immigrants".
The Jamaican high commissioner, Seth George Ramocan, said since these cases began to attract media attention last year, a number of people had contacted the high commission to ask how they could get their situation regularised. He said most were afraid of contacting the Home Office directly. "They are afraid of taking it to the authorities to get it sorted out because they worry they won't get help but will be told they are illegal," he said.
He said he had dealt with cases of people who had lived all their adult lives in the UK, who visited Jamaica for a parent's funeral and then found they were refused entry back into the UK. The vast majority of people in this situation still had no idea they were likely to experience difficulties under the newly tightened immigration regime, he said. "That's the tragedy of it. These are people who have been here since childhood and have no sense that they are not British. These are law-abiding people."
The problem has its roots in a decision 70 years ago to invite "British subjects" of former colonies to come to help address acute labour shortages in the wake of the second world war. Between 1948 and 1973, about 550,000 West Indians (nearly 15% of the population) migrated to the UK. According to the Migration Observatory at Oxford University, 50,000 Commonwealth-born persons currently in the UK, who arrived before 1971, may not yet have regularised their residency status. Many left the Caribbean when their islands were still British colonies and considered themselves to be British.
Diplomats and immigration lawyers suggested that the UK government could resolve the issue by announcing a window during which people in this situation could be fast-tracked to getting their papers. Given that naturalisation fees can cost more than £1,000, prohibitively high for people who have been told they cannot work or claim benefits, they proposed that this process should be offered for free.
They also suggested that the burden of proof on individuals in this situation should be reduced; currently people are advised to provide several documents as evidence for every year they have lived in the UK, which can be very hard to gather.
Satbir Singh, the chief executive of the Joint Council for the Welfare of Immigrants, said there was a "significant discriminatory element" to the problem. "These people are the most high-profile victims of the hostile environment and the extension of immigration checks into everyday life," he said. "Landlords, nurses, hospital administrators are being asked to carry out the functions of an entry clearance officer as well as their own duties, without the expertise.
"It's a horrible situation to put them in; they have to use some sort of proxy. Typically those proxies will be your name, your skin colour, your accent. So we find people of Caribbean origin who have lived here perfectly legally for 50 years are asked to demonstrate that they have the right to be here, and they simply don't have the paperwork."
RIP to 4 creative giants - and personal friends. Photographer Herbie Gordon is being memorialized today

Poetry: 4RUNNERS
[for Garfield, Gene, Herbie and Jacquie]
Wordless
conversations
the wisdom of
innocence passing down
with each
smile frown
with each wine-fed chuckle
The nation's
history unfurling
like the flag
From inky
Darkroom thick
with acidic halides and
sulfites
to dusty
Pantone studio
jungle
Afro-Caledonian-Caribbean fusions
on the palette
and clay
giving way to
ancient
warriors
leaders
diplomat silently asserting
their
unending credentials
Frustration
institutionalized and borne from
Central Village
to
South-central
Ontario
and spun out a hundred
ways
in a hundred tales
Through the unexplained
absences
indeed there was never any
need
to explain
Private agonies united
You all
a motif of
yearning
for a greater
World
for simpler times to
return
where intelligence
was as much as function of
the heart as
the head
and where all life's
vicissitudes
can be worked out
in an impromptu
jig
powered by
polyrhythmic
percussion